So I was talking to my friend the other day:
Me: "I am about to hit 100 followers on my goggle thingy." I am so on top of this tech fad lingo.
Mary: "Yo! You should do a giveaway!"
Me: "I know but I don't know what to giveaway. I have four old DVRs?" I only own crap.
Mary: "I just had an epiphany! You can give away a blog design!"
Me: "Seriously? That would be so cool!"
Well, it went something like that. More screaming on my part. I am totally into RSS feeds now but it is still fun to see that number over there. It gives a warm fuzzy feeling in the tip of my second from the left toe. In celebration of almost hitting 100 on that counter over to the right, I am giving away a blogger blog design by the one and only Mary of Bright Sunshine Designs. She did my blog!! I hope you like what you see. Mary is great to work with and you have a large variety of ideas to work with. Go check out all her work!
So I am giving away one…
Bright Package
Normally $40.00
Custom Header
Custom Matching Background
Color Coordination of Links
Choice of 2- or 3-column template
*Includes
One Digital Kit
* Vector images (istock photos) not included, if applicable.
Note: Only good for Blogger Blogs! Sorry my WordPress friends, I will have to think up another giveaway that you can participate in.


Mandatory entry: Google friend me! Then tell me you did so in the comment section. Or if you are already a follower just tell me so in your comment. Of course, I know you are and I adore you but I need your comment to feel validated..err…I mean have a number for the number generator who will pick the winner. (1 entry)
Remember to leave a separate comment for each additional entry!!
Extra Entries:
1. Follow Bright Sunshine Designs on Google Friend Connect. (1 extra entry)
2. Follow me on Twitter. (1 extra entry)
3. Blog about this giveaway & include the link in your comment. (2 extra entries – comment twice)
4. Tweet about the giveaway. (1 extra entry per day – remember to tweet each day and comment here each day telling me about it.) Enter @junebugsmusings for a blogger blog design giveaway!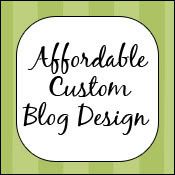 This giveaway will end April 7th, 2011 at 11:59 p.m. PST. Winner will be chosen via Random.org and notified by e-mail so be sure if you don't leave your e-mail in your comment that it is easily available on your blog. The winner will have two days to respond. If I don't hear from the winner, I will choose another one. The e-mail will come from junebug1990(at)hotmail(dot)com so add it to your address book so it doesn't go to spam, keep checking your spam as well as you inbox, or checking back here for the winner.